DEBORAH RENSHAW:
Sidelined without a sponsor... wuz up?
Deborah Renshaw is the first female driver to lead a Nascar Craftsman Truck series race!
Making history at Nashville Speedway in late model stocks!
Deborah Renshaw made Nascar History by leading the Late Model Stock Series at The Fairgrounds Speedway at Nashville after two events! Look for Deborah to win soon!
Deborah is an exciting driver to watch as she makes her mark on motorsports.
Deborah Renshaw will attract race fans on and off the track!
A talented driver, Deborah is very competitive and will represent your company well on and off the race tracks across the USA!
Need a pretty face for your product or service? Need a female spokesperson to appeal to the consumer?
Deborah Renshaw is that person!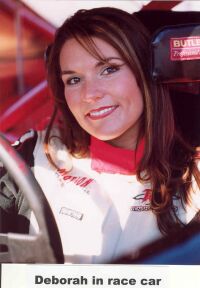 Deborah, Regis and Kelly...say what?
Deborah was a special guest on the Regis and Kelly Show as she contended for a special date with Indy 500 Winner....mmmmm what's his name?
This is the kind of perks Deborah can extend to your company.
Imagine if Deborah was wearing her drivers uniform with your logo all over it for this photo shoot!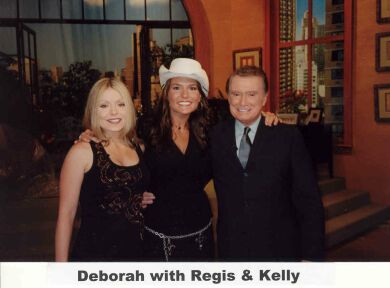 Super Woman.. INDEED! Super Deal for your company!
Replace the S on Deborah's chest with your company logo! Deborah is having a Super season at Nashville Speedway, but she would be happy to replace the S with your company logo! Partner with Deborah today!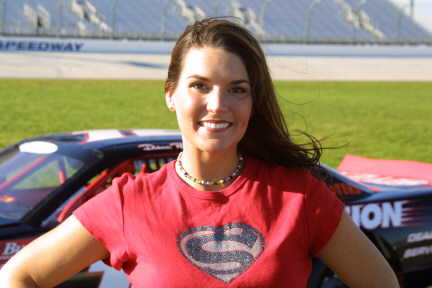 Deborah Renshaw will make a great spokesperson for your company!
Personal appearances, autograph sessions, corporate conventions, commercials and of course Deborah's action on the track will add excitement to your company's marketing efforts!
Allow Deborah to represent your company around motorsports events during 2005!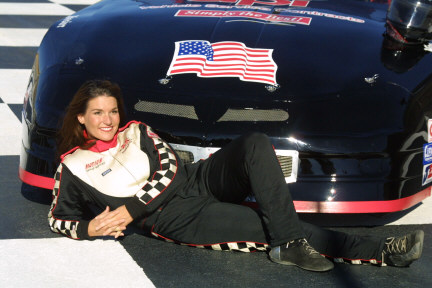 She's got style and a pretty smile!
Tell me this.... what race fan could say no to this pretty smile?
What do you have to sell?
Deborah Renshaw can reach the consumer for you or better yet... the consumers will reach for her!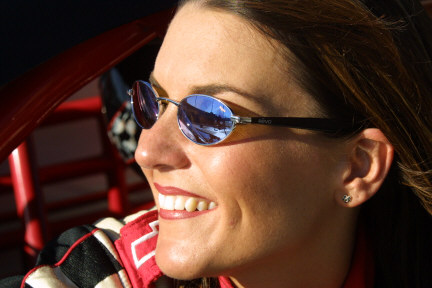 Deborah getting serious about business!
The plan is for Deborah Renshaw to compete in the Nascar Craftsman Truck Series for the full 25 race season of events. YOUR COMPANY will benefit from all the publicity around Deborah's racing endeavors! Partnerships available for 2003! Contact Benny Sims for details at 336-978-0773!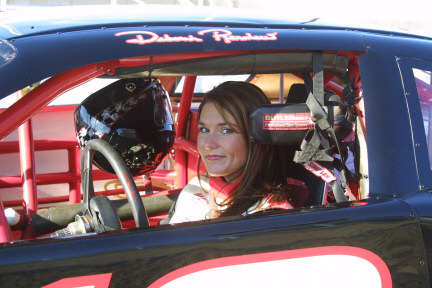 There's only one thing missing here!
YOUR COMPANY LOGO!
Motorsports marketing is a proven strategy that generates new customers, creates name brand recognition and enhances any current marketing campaigns of your company!
What are you waiting for? Contact Benny Sims today for the details on becoming the corporate sponsor of Deborah's team!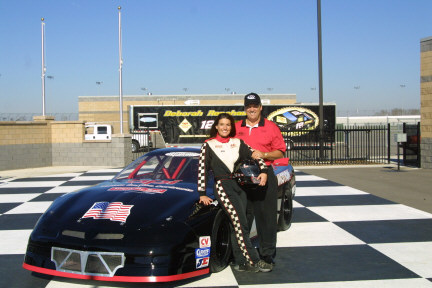 This is what you will get in return for your sponsorship dollars!
Your company LOGO, product LOGO, and service LOGO will be seen by the race fans that pack the grandstands at every motorsports event!
Are you ready to increase your sales? Are you ready to make millions of consumers aware of your company, product or service?
Then you should be contacting Benny Sims.... RIGHT NOW! Call Benny at 336-548-1354 to make sponsorship arrangements!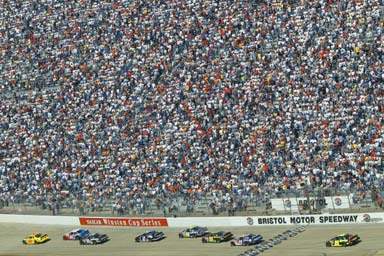 Remember this name! The FANS will be shouting it!
As Deborah Renshaw moves up Nascar Craftsman Truck Series and one day The Nextel CUP Series, the race fans will be shouting her name and rooting her on!
Your company association with Deborah Renshaw will pay off many times over!
Go ahead, pick up the telephone and call Benny Sims at 336-548-1354!